Become Confident, and skilled in different data fields
Through our high quality content, practical courses, and learning materials.
Realize your dream and sharpen your skills in data field with our online courses and materials, that covers the most important topics in data field starting from the basic concepts to practical tips and tricks.
Learn at your own pace, anytime, anywhere.
How overwhelming and confusing starting in the data field with so much to learn and so many paths you can walk. You may feel confused or unsure of your next steps.
We at DataValley understand you and that is why we provide you with
We understand that science and theory are the building blocks, however learning to apply knowledge in real-world scenarios is essential too, in DataValley we bridge the gap between both
We will help you understand Theory and how to apply it in a real-world scenario.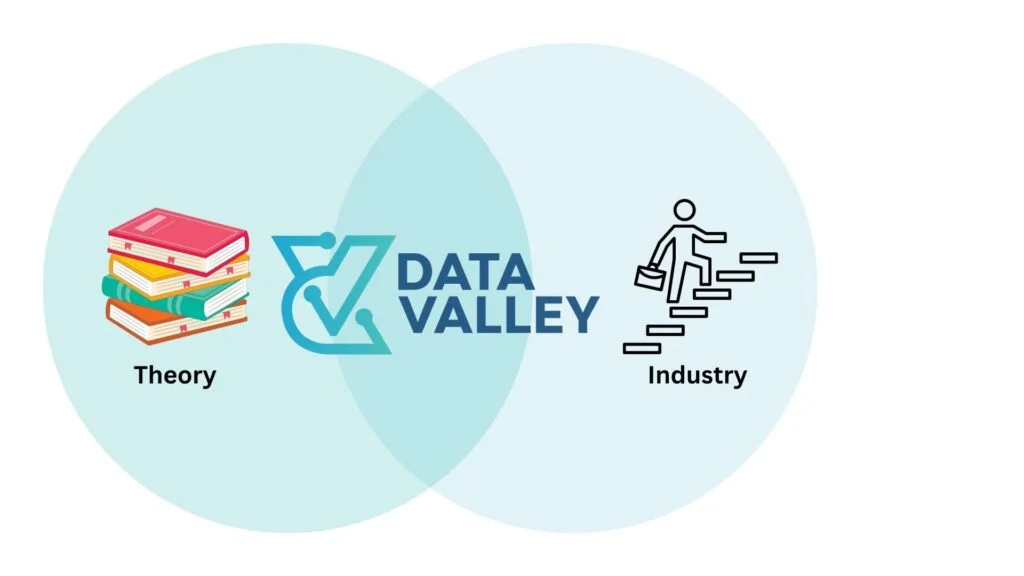 Our mission at DataValley is to help and enable all data geeks from all levels and all industries and backgrounds to gain solid knowledge in all data valleys to make a positive and powerful impact on their lives and their organizations.
Data is the key to the future. We help you speak its language.
Data Valley offers many features to help learners achieve maximum benefits: self-paced lessons, rich content, knowledge hub articles, and many more; gain the practical skills needed to build a slid career in the data era.
Excellent Content that I learned a lot from in data engineering and in data field in general
Mohamed Talaat
Data Engineer
Excellent Content
Hazem Fathy
Data Engineer
What you are waiting for ?
Take your first steps towards your dream to be confident and skilled in data field.
Practical, well-written technical articles covering skills needed by data professionals from different angles, like BI, data engineering, and many more.
Articles cover concepts, covers technical details, and real-world use cases.
Data Science
,
Data Visualization
,
Python
Best Python & R Packages for Data Visualization
This article will explore the features and capabilities of some of the most popular open-source R and Python packages for
Python is a widely used programming language in software development, data research, and artificial intelligence. These use cases necessitate that
Top 20 Platforms to Learn Data Science
There's a growing demand for skilled data scientists across industries—from fintech and healthcare to agriculture, the energy sector, and beyond.
Data Analytics
,
Data Science
,
Machine Learning
Data Science Roadmap, Part 2: Learn Data Analysis and Machine Learning
In this second part of the data science roadmap, we'll go over a structured learning path for data analysis and
Data Science
,
Python
,
SQL
Data Science Roadmap, Part 1: Learn Python, SQL, and Math
Are you an aspiring data scientist looking for a structured learning path? We've put together a complete data science roadmap
Learn SQL: 10 Best Free SQL Tutorials You Can Take in 2023
Are you looking to break into data science? If yes, learning SQL can help you gain foundational data skills, as